That's come the winter, we are wrapping ourselves in Warm clothes and eating food gives us more energy to keep us warm from inside. Jaggery is known as Gur. It is just not tickle your taste buds, it is a healthier alternative to sugar, and has many other benefits too.

Jaggery is also known for its iron and vitamin C properties. Traditionally it has been used as a remedy for respiratory disorders and throat problems. Jaggery is being used in many Indian sweet desserts leaving a distinct flavour that we all love.
Jaggery benefits for health:
There are minerals found in jaggery like phosphorus, iron, magnesium, zinc, selenium, potassium and it is loaded with antioxidants, which helps to boost the immune system and help the body fight against diseases.
Jaggery is known to be beneficial for throat problems. Jaggery reduces the irritation in the throat by creating a soothing layer on the inner lining of the throat and reducing dryness. It makes you ease in cold and cough conditions.
Jaggery produces heat in the body that is why it is recommended to consume jaggery in winters. Jaggery is a high-calorie food, to keep the body warm we need heat that is produced by the calories from food.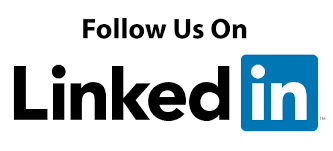 That is why Jaggery is considered warm and suggested to consume in winters. It also helps to dilate blood vessels and produces warmth in the body. It is, therefore, said to be beneficial to have jaggery in winters.
Due to chilled weather in winters, aged people face bones and joint pain. Antioxidants in Gur help in strengthening bones and protect you from developing arthritis.
Jaggery improves the production of digestive enzymes in the body, which helps in speeding up digestion. So, now you can have all fried food and have Jaggery to digest the same in winter.
Jaggery is loaded with nutrients that work wonders in reducing menstrual cramps and provide energy that is lost during the time of periods.
Another interesting factor of Jaggery is weight loss. Yes, a sweet can help you reduce your weight if you eat gur in moderate quantity. This is due to two reasons, firstly gur has high potassium content which boosts metabolism. Secondly, it reduces water retention methods which are also an essential factor when it comes to weight loss.
While it is good to consume jaggery in winter, it may have completely opposite effects when consumed in hot months. Remember jaggery has the same calorific value as sugar, so exercise caution while enjoying this seasonal delight.